Confare Swiss CIO Summit Zurich
September 28, 2023 - 9:00 AM
Zurich Marriott Hotel
Information about this event
Confare is a leading Digital.Ecosystem.Influencer in the DACH region. Recognized for its pivotal role in celebrating achievements in the IT and digital realm, Confare is the esteemed organizer of the #CIOAward in Austria and Switzerland and the IDEAward in Austria and Germany. Their events offer a platform of recognition and appreciation for successful and outstanding leaders, seamlessly networking decision-makers from the domains of IT and digitization.Against this backdrop of innovation and leadership, this year's Confare Swiss CIO Summit in Zurich will introduce the audience to the innovative field of quantum computing. Often hailed as the next technological revolution, quantum computing promises to reshape the landscape of business innovation. Unlike classical computers, which use bits as data units, quantum computers utilize quantum bits or 'qubits', allowing them to process vast amounts of information simultaneously. Together with Alexandra Beckstein, CEO and co-founder QAI ventures, QMware's CTO and co-founder George Gesek will provide an in-depth overview of its market potential, outline the stakeholder map in Switzerland, and highlight today's applications in both research and business. Join us as we delve into the fundamentals of quantum computing and explore its influence in the global business arena.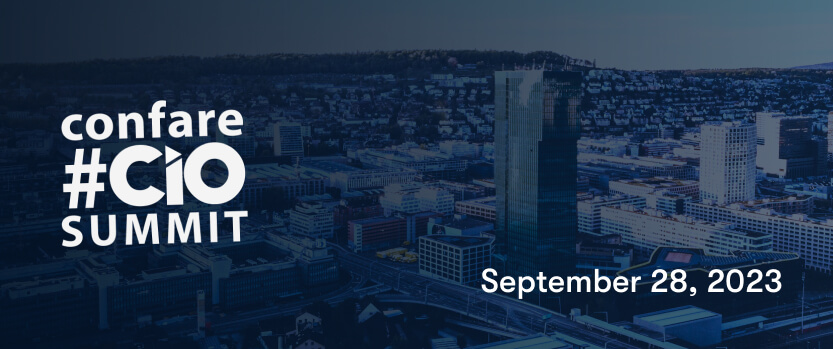 Further information
Link to event website
https://confare.at/swiss-cio-manager-summit/
Tickets
Participation in Confare #CIOSUMMIT Zurich 2023 is free of charge for CIOs and IT managers.
https://confare.at/swiss-cio-manager-summit/#anmeldung
Organizer
Confare